Add, manage and monitor progress of
additional staff
from only
£4.95
per member of staff
Our purpose is to transform access to high quality, cost-effective CPD training for educators
CPD Cloud from JMB Education – a CPD Member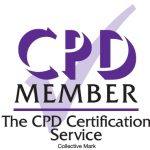 What schools are telling us about CPD provision
Schools that have only been able to budget £2000 or less to provide high quality CPD this year
Schools that agree that a reduction in funding has had a negative impact on the provision of high quality CPD this year
Schools that need to provide training and CPD for all school staff with a budget of less than £2000
Schools that are looking for high quality online CPD training rather than looking for day-courses
Our latest online eLearning CPD courses
Here are some more great online eLearning CPD courses coming very soon. Sign up below to be the first to know when they become available for enrolment.
Teaching Outstanding Primary Languages
Developing effective partnerships
Questioning, Talk Partners and Learning Intentions – getting it right
Aspiring Headteachers
ASP – Analyse School Performance for leaders and governors
Safeguarding training for school staff
Mindfulness and wellbeing in schools
Using our Learning Experience Platform
CPD is only effective if it makes an impact and supports school improvement and development. All of our courses provide engaging content together with downloadable content, such as documents, booklets and checklists, that can be used in school. We also provide access to course slides so that the course content can be delivered to staff by the person taking the course, in a staff meeting for example. In addition, more people can be added to the course so that multiple members of staff take the online course and receive a certificate of completion. The following shows how our Learning Experience Platform can be used*.
What are you waiting for?
Discover a training course for your school